Sleep Analysis
Sleep analysis with cardiscope™ health management system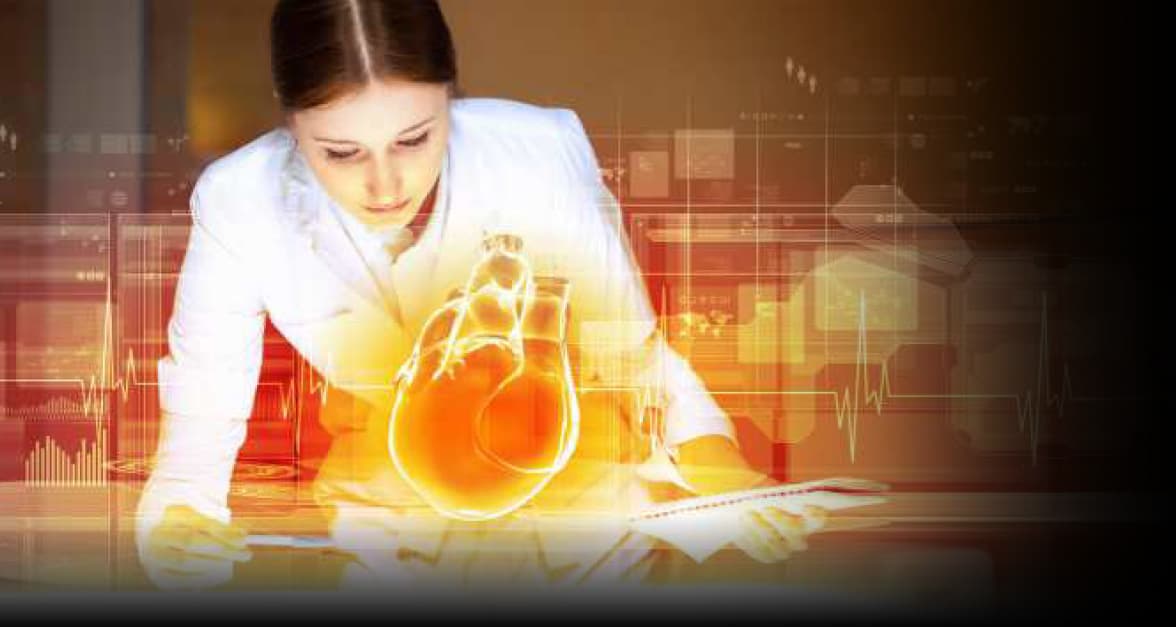 Sleep Analysis
Sleep analysis with cardiscope™ health management system
Advanced ECG Analysing Technology
cardiscope™ is a holistic approach to analyse and interpret the human's autonomous and cardio-vascular functions. A long-term ECG provides just so much more information than only the occurrence of arrhythmias usually used for disease management.
Dashboard & Details
A simple visual interface allows you to extract the most important key findings of a recording, like a cardiac risk assessment, the appraisal of the heart fitness, the level of resilience and the balance between sympathetic and para-sympathetic regulations. Particular attention is paid to the influence and quality of sleep. The processes triggered by the autonomic system during the night/sleep reveal the exposure of the individual to conditions that cannot be consciously influenced.
Key HRV parameters are supported by a large database of more than ten thousand analysed 24 hour recordings of ECG and HRV.
Standard HRV parameters in conjunction with newly developed indices, customisable plots/trends and tables are available within the software for greater depth of analysis if required.
For the purpose of integrating the system in other software packages, all data can be exported into a variety of formats.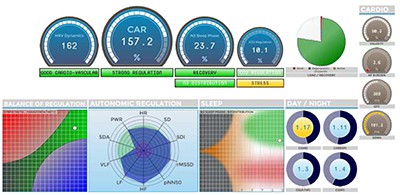 Sleep & Respiration
Sleep is the foundation for a healthy lifestyle. Hence, the assessment of sleep became a central feature of the cardiscope™ ANALYTICS software. Derived from the EKG and an optional motion and posture sensor we can gain details about sleep architecture, depth of sleep, occurance of apnoea and arousals, and similar information, which provide very specific hints for individualized measures to improve one's overall sleep quality.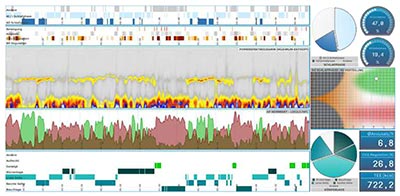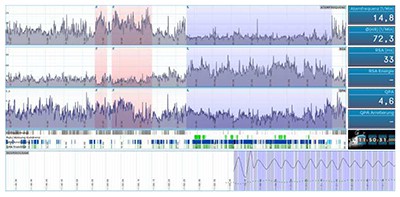 Individuals & Teams
Modern diseases are not cured overnight but often demand a change of lifestyle and therapy over months to recover. To track the changes and assess the effectiveness of a treatment, the key parameters of one person are presented automatically.
With cardiscope™ ANALYTICS teams can be monitored as a group and reported- anonymously for the supervisor- as performance charts. Particularly in occupational health, this feature allows a very simple way to identify the problems within a management group, locate the cases requiring instant actions, and track the improvements of the health management plan.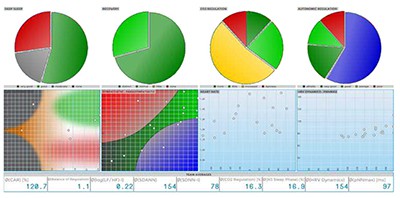 Real Time & Assessment
cardiscope™ ANALYTICS supports real-time acquisition and analysis of HRV data with supported recorders equipped with a BlueTooth™ interface. Popular manoeuvres e.g. Valsalva, Orthostasis or a deep-breathing cycle are available and custom specific manoeuvres can be added to the list easily.
Although a short, real-time recording does not provide the same diagnostic level as a 24 hour recording, it can be used to assess the performance of different autonomic systems in controlled conditions that can be reported against validated normal values. Certain therapies and training allow a fine-tuning of the treatment, as effects can be monitored instantly.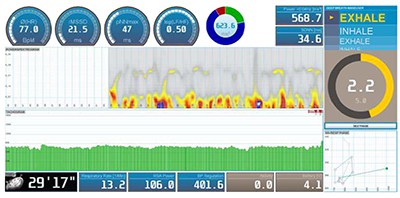 The perceived health condition is highly subjective and too biased. cardiscope™ is the tool to actually measure it.
Bittium Faros Patented Mounting Options
Product Features
Bittium Faros 180
Advanced System for Offline and Online ECG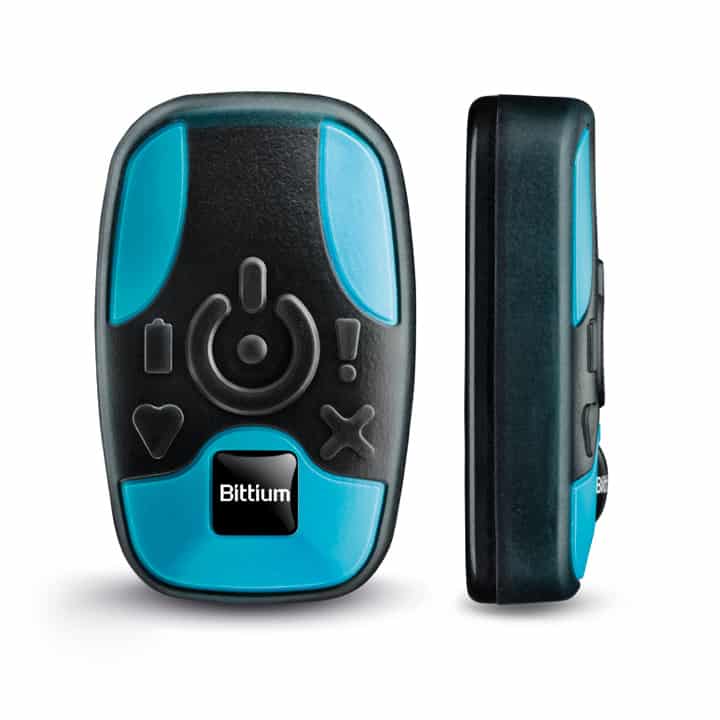 One channel ECG
IP67 waterproof
ECG sampling up to 1000 Hz, adjustable
3D acceleration sampling up to 100Hz, adjustable
Bluetooth: API available, range up to 100m
Memory capacity up to 180 days*
Recharging time: ca. 1.5 hours
Data transfer: Micro-USB download
Data format: EDF (European Data Format)
Battery life up to 8 days*
Bittium Faros 180 package: Bittium Faros 180 sensor, snap-on electrode cable set, Micro-USB cable, user manual, EDF Viewer software, Faros Manager software to adjust sensor settings.
*dependent on channel count and sampling rate